Your source for Wincanton's latest news, views and information, covering Wincanton and surrounding towns and villages
Headlines » Shopping/Retail
Times Past Antiques Arrives at the Applegarth Arcade
Friday 14 December 2012, 17:24
By David Rogers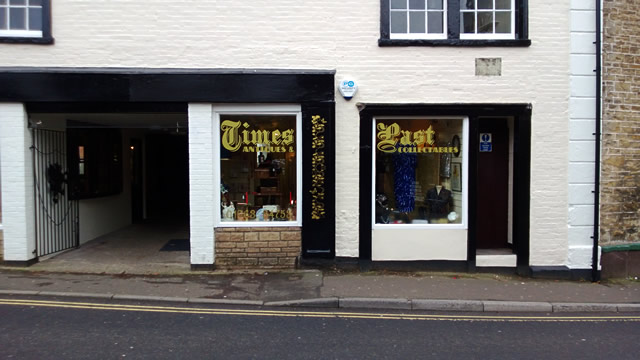 With a wealth of experience running Antique Centres in Somerton and Wells, David and Gwen Rogers have now begun their newest venture, Times Past antiques and vintage clothing at the Applegarth Arcade in Wincanton High Street.
David and Gwen Rogers started Somerton Antiques in 1995 at the old Courthouse, Somerton. Due to retirement home development in the town they were forced to move further down the High Street in 2005, home to more than twenty five other antique dealers. After three years at this location the antiques centre was re-located in Wells and was renamed Guard House Antiques.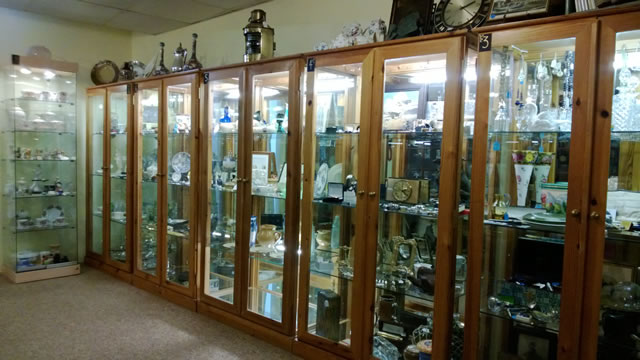 This business was very popular, with several TV appearances including Road Trip! When the license on the premises expired in 2011 David and Gwen Rogers searched for and found a new opportunity to set up a small antiques centre in Wincanton at the Applegarth Emporium, which was being redeveloped.
David and Gwen completely renovated the shop, installing CCTV and internet so their dealers are able to sell on Ebay. There are still several cabinets available to let, so if you are interested in occupying one please get in touch with David or Gwen on 07785 918891 or 01963 34753.
David and Gwen also visit Antique Fairs to buy and sell stock. These trips are physically hard work, but they take the opportunity to hand out thousands of leaflets for the shop, which is very good promotion for Wincanton.
Times Past currently has in stock vintage clothing, linen and lace, silver, porcelain, jewellery, post cards and small pieces of furniture. Please feel free to come in and browse the wonderful selection of items for sale.