Your source for Wincanton's latest news, views and information, covering Wincanton and surrounding towns and villages
Headlines » Police/Crime » Crime
Resident's Window Smashed in Shadwell Lane
Monday 8 November 2010
By Jenny Maynard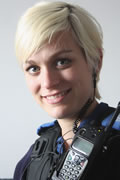 A property in Shadwell Lane, Wincanton, has been targeted by an offender who has committed criminal damage. This occurred between the dates of Sun 24/10/10 and Wed 3/11/10. The offender has smashed the rear window of a resident's home using a large stone. We are appealing to any witnesses to come forward who any have information in reference to this incident.
PCSO Jenny Maynard said, "We are keen to receive any information on who has committed this malicious crime and any information would be really beneficial.
"You can contact us on 0845 456 7000 or you can call Crime stoppers on 0800 555 111. They never ask your name and never trace your call."