Your source for Wincanton's latest news, views and information, covering Wincanton and surrounding towns and villages
Headlines » Local Events » Talks & Presentations
Don't Miss an Illustrated Talk on 19th Century African Exploration
Monday 5 December 2011
By Jane Jones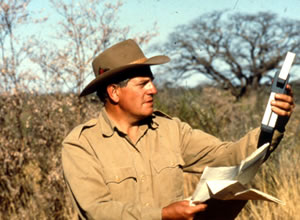 As we reported in our previous article, this should be a fascinating talk. Do come to St. John's Church, Horsington on Friday December 9th at 7.30 pm to experience the illustrated talk by Colonel John Blashford-Snell on the ever-fascinating story of the history and exploration of Central and East Africa.
The Film Society are very kindly lending and setting up their 8' screen for good viewing of the pictures. Colonel John Blashford-Snell is kindly donating the proceeds of his talk to the benefit of the Church building.
With all this goodwill we would suggest a donation of £8.00 + to reflect the interest of this talk. Call 01963 371478 or 370562 for tickets and information, or tickets on the door.