Your source for Wincanton's latest news, views and information, covering Wincanton and surrounding towns and villages
Headlines » Local Events » Talks & Presentations
Community Barn Owl Project - A Talk in Bruton
Saturday 3 March 2012
By Sarah Hobbs
Find out about barn owls and how to get involved in a new conservation project being launched by Somerset Wildlife Trust. The first Community Barn Owl Project talk takes place at Bruton School for Girls on Monday, March 12 2012, from 6.30pm - 8.00pm.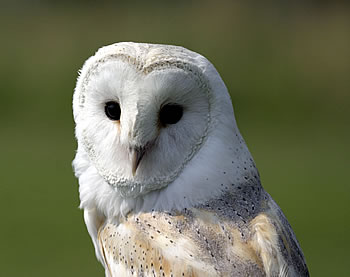 Barn owl expert and Somerset Wildlife Trust Vice President, Chris Sperring, MBE, will talk about the natural history of barn owls, and how the Community Barn Owl Project aims to help their conservation by getting a barn owl box in every parish of Somerset by 2014.
This free event is open to everyone to come along and learn more about barn owls and how they can get involved by hosting a box and helping with surveys and monitoring. Volunteers are needed for upcoming surveys in the local area and training workshops and dates will be announced.
Once a common sight across Britain, barn owl populations have declined significantly in recent decades. Somerset Wildlife Trust's Community Barn Owl Project, funded by Viridor, will work with local volunteers, school children, landowners and farmers to help protect this iconic species.
The talk is part of the Trust's Selwood Living Landscape initiative which aims to restore and reconnect wildlife habitat in the area. It is free of charge, but spaces are limited so please book your places by ringing 01823 652400 or email . The talk will be held in the Hobhouse Theatre.