Wincanton's focused community website, providing news and information including a full calendar
Headlines » Have Your Say
Your Bank in Your Community
Monday 19 December 2011, 23:25
By John Smith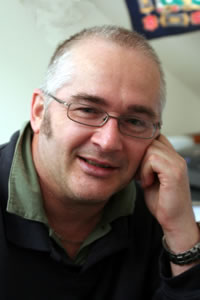 It's December 2011 and we find ourselves in desperate economic times. First time buyers can't borrow money to buy homes. Businesses can't get money from banks to help them grow. What's new, I hear you say? We all know that the UK economy works in cycles. It heats up, it cools down. This is normal and healthy. But this normal cycle has been further enhanced by the negligent lending practices of many institutions over many years, bringing the lending industry to its knees, and having to be bailed out by the UK tax payer.
And yet, despite promises from successive governments that they would sort out the banks, I see little evidence of this. It's further complicated by a dire financial crisis in most EU nations. Nation after nation has to face up to the simple facts that they have broken all the rules about national borrowing. National debts have careered out of control, and now EU nations are going to have to pay the price for spending what they haven't earned. Black times indeed.
We have seen the usual "political speak" in action trying to make us believe that our government is sorting out the banking mess, but from the banking side all we see is millions being spent on flashy advertising telling us that far from being the culprits in this sad tale, they are in fact amazing institutions who we should trust implicitly.
If they are so amazing why can't first time buyers and businesses borrow sensible money at sensible rates? They try to tell us that they have a lot of money to lend, but are unwilling to accept any risk. The shear hypocrisy of lenders is staggering. Having had their fingers burned they have simply swung from one extreme to the other. They haven't solved the solution. All they have done is to stop all lending other than absolutely air tight lending. Because they got it so badly wrong they are only prepared to lend to anyone who can come up with extraordinary deposits of collateral that will ensure that the bank always wins.
I have banked with one bank for more than thirty years, and I would assume that my local branch staff, and in particular, the branch manager would know my accounts, who I am and what I do. That means that this important branch manager is able to take informed decisions about any financial request I make. I actually remember when that was the case. Sadly the day of having a "Bank Manager in your Cupboard", or banking with a "Listening Bank", has gone. The bank in your High Street is nothing more than a convenience for them to collect your money, or to pass you the cash you need to pay the bills. This High Street Branch is no longer part of our community. They put little into our community, other than contributing a few jobs for people.
I would be interested to know if anyone out there has any experience of their local High Street Bank investing in the Community. Has your bank sponsored any of your local Community events? The only Community input that I am currently aware of is one of the Banks running a special competition where the winning project can win up to £6000. Even this is not a local community event. This event covers a wide area and forces potential projects to jump through hoops to do their best to earn this support. Who is your bank manager? Does he/she know you at all?
I recently contacted my local bank to ask for a mortgage to purchase a property that we would rent out. Despite knowing my track record and knowing about my savings accounts over the last thirty years, they were not willing to consider my request because it didn't meet with their criteria. The fact that I was willing, and happy (well, almost happy) to put down a 40% deposit, my bank stuck to the head office lines and would not consider me a safe bet for a mortgage. It seems to me that far from being client centred, our local banks have been stripped of all their ability to look at individual requests. They have been stripped of all their abilities to assess risk on a local basis. They simply have to pass all requests to some unknown assessor in a central branch that toes the party line with jobs-worth efficiency.
But now that the British tax payer has bailed them out, we see the lenders pulling up the drawbridges. They aren't even granting sensible requests. In short, the lenders screwed up. The tax payers paid for their losses, and because of that the lenders then stop lending money that is needed to help our economy. I remember a phrase from my younger days when we used to play cards.
"The Bank Always Wins"
What's your experience of your bank, or banks in general? Don't get me wrong. I have many friends who used to work in banks. I am not getting at bank staff. They are there to do an important job. I just think that in today's modern society, our banking system has lost touch with the local community, and has withdrawn to a remote place of safety, unwilling to risk being a vital part of local community life.