Wincanton's focused community website, providing news and information including a full calendar
Headlines » Wincanton Window
Wanted - Help with Social Media
Friday 3 May 2013, 13:33
By Mandy Cochrane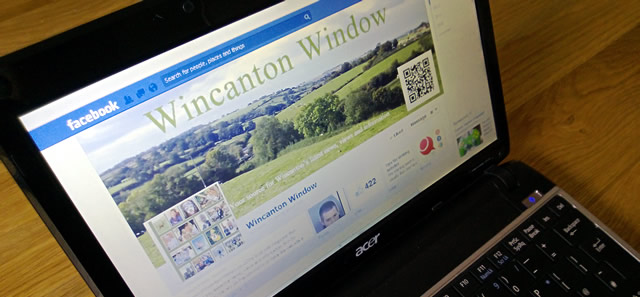 This is one of those times when being addicted to Facebook, Pinterest or Twitter might actually be a good thing! Wincanton Window is looking for a volunteer or two to help out on the social media side of things.
You'll be working from your own home, on your own computer, at times to suit you.
Interested?
Social media is important to us: it gets Wincanton Window noticed by a wider audience, it lets us "chat" with the people who follow us, and it encourages more visitors to the website.
Our Facebook Page was launched about three years ago and Twitter followed shortly afterwards. Pinterest and Google+ were added to the mix last year.
The problem? Frankly, there aren't enough hours in the day! I just started a full-time job, I'm editing articles evenings and weekends and I have two children who like to see me now and again.
So I'm looking for help.

Can you spare around 30 minutes a day?
You'll need to keep an ear to the ground for things of local interest and share them on our social media pages. So you might spend 10 minutes or so each day checking the sites and people we follow, sharing or commenting on what they're doing and hunting out new local businesses or groups to follow.
You'll respond to people who leave comments and messages and encourage a vibrant interaction with our community of followers.
Answer questions if you can, or let me know if you can't.
You'll check our website each day for new articles, promote and link to them on social media to encourage more visitors.
Basically, if you're already a social media addict and a fan of Wincanton Window you'll know the drill. If you're not currently familiar with all the same media platforms we use (is anyone using Google+ besides me?) don't worry, I can show you. I use Hootsuite to create some much needed shortcuts and I can show you that too.
All we must ask of our volunteers is a good level of written English, that you're articulate and communicate well. Wincanton Window is a publisher at the end of the day, so typos and text-speak aren't really on! You're friendly, approachable and even-tempered... even with those odd few who delight in being critical and abusive!
It's really not very taxing and actually rather enjoyable. And you'll get a real buzz from being a part of a thriving community venture.
Fancy a go? Why not give it a try and see how you get on?
For more information, email me on .