Wincanton's focused community website, providing news and information including a full calendar
Headlines » Have Your Say
The Olympic Opening Ceremony - A Time to Weep?
Thursday 30 August 2012, 18:04
By John Baxter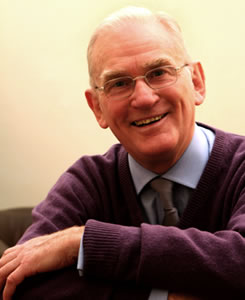 I have now watched the Olympic Opening Ceremony three times and each time to my amazement and surprise, it moved me to tears. This is surprising since I wrote an article just after we won the bid, denouncing it as an appalling waste of at least nine billion pounds at a time sports provision for schools and for adults was being cut or threatened with cuts across the country; at a time when the arts were to be starved of council and lottery funds while money was being lavished on the sporting "elite" so they might win us lots of medals and build for themselves careers advertising designer sporting goods.
I also imagined after Beijing that any opening ceremony, like the show put on for the Millennium, would be bland and second-rate and look pitiful compared with the shock and awe of China's impressive opening.
Time will tell if the cuts already imposed will ever be reversed or if the fears some have expressed about the future funding of sports facilities come home to roost, and if I was right in my other gloomy forebodings, but certainly I was wrong about the Opening Ceremony. Danny Boyle and the far-sighted people who commissioned him have given us all an amazing and uplifting experience, a new myth to portray where we come from, who we are and what we stand for.
Of course the usual suspects were predictably quick to denounce it as left-wing rubbish and in so doing have betrayed themselves, but the overwhelming response has been to see it, be moved by it, to feel proud and say, "Yes! This is how we wish to see ourselves and how we wish others to see us."
We are a country which has gone through dark days of enormous social change and catastrophic wars, but has come through it to build a society in which the sick are cared for regardless of personal resources, the disabled are valued and asked to sing, in which cultural diversity is embraced and celebrated and women are properly recognised. We are a country where the Head of State is not only uniquely popular as a guardian of democracy and the rule of law, but is prepared to take part in the enactment of the most amazing joke; a country in which the armed services appear unarmed and are applauded as protectors, not feared as agents of oppression, and where the victims of an appalling act of terrorism are clearly remembered in the midst of a global celebration. We are a free and open society, humorous, self-deprecating, compassionate, ironic, extraordinarily creative and optimistic, generous and friendly, an embodiment of liberal values. That was the vision he gave us.
Are we all these things? Of course not, though we are a great deal better at them than our habitual self-critical attitudes often lead us to believe. That though is not the point. The point as I see it is that what that incredibly cleverly staged, lit, performed and conceived extravagance did was to tell the millions who watched in this country and billions around the world that this is what Britain is and aspires to be - and of course that we are the coolest place on the planet. Do I go too far?