Wincanton's focused community website, providing news and information including a full calendar
News » Nature » Gardening
The March Garden - Jobs That Need Doing
Tuesday 5 March 2013, 16:31
By Andy Cole
March is the month of the wake up call for us, as the ground starts to warm up and the plants start to grow. Here are a few pointers to help you get some essential jobs done in the garden in March.
As the plants grow so, unfortunately, do the weeds so go through the beds and borders to keep the little blighters at bay.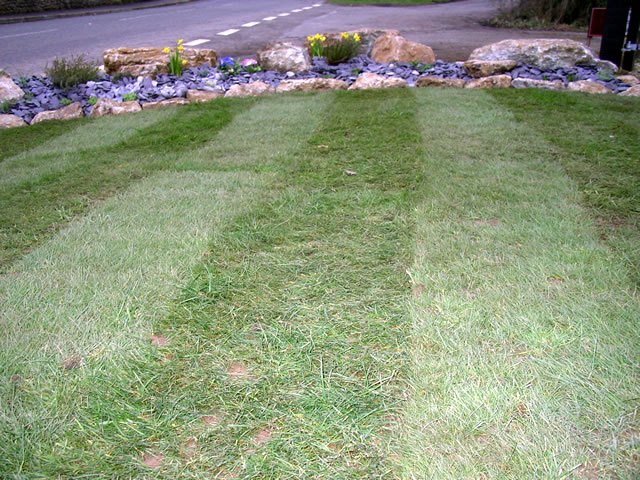 During March you should think about giving your lawn its first cut but remember to cut the grass high. I would recommend that you collect the grass for the first few cuts to allow time for the turf to dry out better, then after that you can mulch if you wish to.
It is also a good time to weed and feed your lawn. If you do, remember not to compost the trimmings as the weed killer will have an adverse effect on your compost.
This month is the start of the season and things are on the move.
Dig in some manure or add fertilizer to your shrubberies, plant and divide perennials and prune your roses, buddleia, and dog wood.
Cut back hydrangea flower heads; prune the old growth from your hardy fuchsia; prune Mahonia for shape.
Don't forget to sharpen your pruning tools.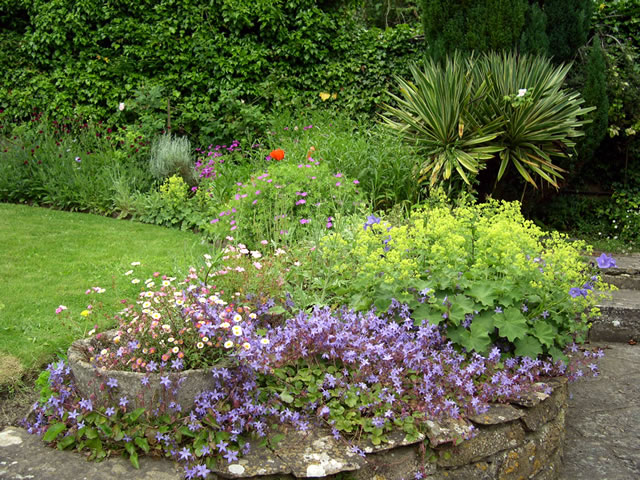 With added nutrition to the borders there is no reason they shouldn't look as full as this one.
And remember that if your garden is growing so are the weeds so get on top of them as soon as you can.