Wincanton's focused community website, providing news and information including a full calendar
Headlines » Have Your Say
Unwanted International Calls - Don't Fall for a Scam!
Wednesday 8 December 2010, 13:46
By John Smith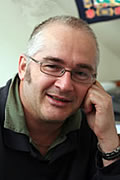 Have you ever had those unwanted calls that clearly come from overseas call centres? I have. They all seem to wait till the end of the day when you are about to tuck into your evening meal. It may be that special investment or land deal being offered. They have so many excuses and reasons to ring and interrupt you. They do have one thing in common. They are all a pain in the butt.
I had one today. It was a very interesting call from TPS (The Telephone Preference Service). I know them well, as probably many of you will too. They are the people who you contact and ask to add your number to the list that UK companies cannot call. I am registered with them.
However today's call was of real interest because TPS doesn't stop calls from overseas call centres, and they are both annoying, and on the increase. This caller said they were from TPS calling on behalf of BT. Now that was my first clue; because I believe that this call was coming from overseas. My second clue was that I understand that overseas calls can't be stopped without that particular country passing a law to that effect. The UK has no jurisdiction in foreign countries.
Was this a long awaited solution from TPS? A solution that is the answer to every householder's nightmares?
Sadly no!
I contacted TPS and they confirmed that nothing has changed and that overseas calls cannot be blocked. So if you get a call from someone claiming to be TPS representing BT, or indeed any other telecoms provider, offering to add your number to their no overseas call list, for a one off payment of any value, it is a SCAM. Do not part with any money whatsoever.
What you should do is....
Contact:
Telephone Preference Service (TPS)
DMA House
70 Margaret Street
London
W1W 8SS
Fax 020 7323 4226
Email
Web www.tpsonline.org.uk
Tel: 0845 070 0707
....and make them aware that you have received this call. Maybe someday someone will find a genuine way to stop these callous people from stealing money for people, especially those who are vulnerable.