Wincanton's focused community website for news, views and information including a full calendar
Headlines » Clubs/Associations
South Somerset Humanists
Friday 20 May 2011, 11:15
By Derek Hudson, John Baxter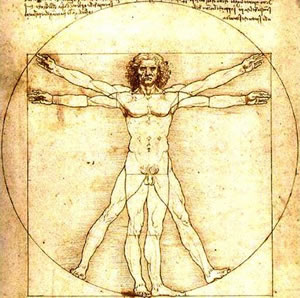 Do you think of yourself as an atheist or agnostic?
Do you feel increasingly out of sympathy with much traditional religious teaching?
Do you see yourself as a Humanist?
Do you doubt the existence of life after death?
Do you think we can work out what is right and wrong on our own?
If your answer is yes to some or any of these, perhaps you would like to join a friendly, open group where you can explore and discuss such issues and their implications for us as individuals and for society.
We meet monthly upstairs at the Mulberrys Restaurant, 9 Union St, Yeovil BA20 1PQ at 11.00am.
Afterwards those of us who wish have a pub lunch together. Discussion is always lively and thought-provoking and the atmosphere convivial.
| | |
| --- | --- |
| Contact | Derek Hudson, 01963 31663 email |
| June 9th | Social - Meet at the Sun Inn, Lower Burton, Dorchester, DT2 7RZ. Lunch at 12.30pm, followed by a stroll into Dorchester with humanists from Dorset. |
| July 14th | Hat Debate - Mulberry's 11.00am. Be prepared to say a few words about a subject, preferably controversial, that you wish to raise for debate. |
| September 8th | AGM Mulberry's - 11.00am. Followed by an appeal for funds for "Flying Colours" to refurbish Yeovil Women's Hospital. |
| October 13th | John Baxter - Omega Point. A Time to Live and a Time to Die. Mulberry's 11.00am. |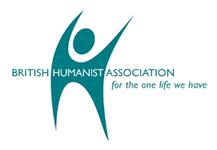 South Somerset Humanists are affiliated to:
The British Humanist Association
www.humanism.org.uk
The National Secular Society
www.secularism.org.uk
A Review of our latest talk, by John Baxter
Just Suppose: An audiovisual presentation of his book of the same title by Mike Lawrence.
In this impressively well-argued and attractively presented lecture which has been taken to Humanist groups right across the country, Mike Lawrence takes the fairly extreme position that Jesus of Nazareth - or Rabbi Yeshua - was not a historical character at all, but like Mithras and Osiris, totally mythical.
He suggested that the supernaturally endowed Jesus Christ of the Gospels and of Paul's writings is the product of the widespread Gnostic religious tradition to be found in the Hellenistic and Roman worlds at the start of the common (Christian) era, and that the figure of Jesus was subsequently "historicised" by the early church and the Roman state (Constantine, Nicea). Working together, he argues they suppressed records and interpretations of early documents which referred to a Christ figure that predates the time of the "historical" Jesus. Thus he says, "I claim, and demonstrate, that literature does exist which reveals Jesus (as in 'Jesus Christ') existed as an allegorical character long before the dates attributed to the Jesus character from the books of Matthew, Mark, Luke, John and Acts in the New Testament; thereby proving these five books to be reworked fictional stories of an ancient allegorical myth, as opposed to factual biographies."
Mike is a graduate in computer science and an accountant. He also comes from a non-religious background. He has a sharp analytic mind and as a theology graduate myself I was impressed by his careful and systematic analysis of his sources and the prodigious amount of study he has done. I have to say however that the overwhelming weight of scholarly opinion at present would question his conclusion that Jesus is simply an "allegorical character", a product of religious myth-making.
What seems much more likely to me and certainly more widely accepted by scholars of the period, is that the four gospels - which were certainly not conceived as "factual biographies" in the modern sense - and possibly some other early accounts of the life and teachings of Rabbi Yeshua, are nevertheless based on real historical memories that were committed to writing a generation or later after his execution by the Romans. Biblical scholars also recognise that even before oral and some written traditions were written up in the gospels, their writers were deeply influenced by the teaching of that convert from Pharisaic Judaism, the Rabbi Saul, who became the Apostle Paul.
As "apostle to the Gentiles" he became the great advocate of the worship of Rabbi Yeshua as "Jesus Christ, Son of God and Saviour of the World" and his thinking resulted in the mythologizing and supernaturalising of Jesus (whom he had never known when he was alive) which is such a marked feature of all the gospel accounts.
Mike Lawrence also makes much of the intrusion of astrology in giving dates and significance to the accounts we have. This, he considers, gives good reason to write off the accounts as "iron age ignorance". In doing so he forgets that astrology was taken seriously by both scientists and historians right into the eighteenth century, and certainly taken for granted by all Greek and Roman writers as well as Jews, Arabs, Indians, Syrians and others at the time of Rabbi Yeshua. Just because they were inclined to get their dates to fit in with astrological patterns it does not mean we have to discount as rubbish everything passed down from those times.
Nevertheless while not convinced by Mike Lawrence's key assertions, I was impressed by the careful way he argued and it will be interesting to see if books such as his will influence the direction taken by academic scholarship. From a humanist perspective does it make much difference whether we see the figure of Jesus as being historically based and then mythologised or totally mythological? That remains an interesting question.
For my own views see www.johnbaxter.org: Christianity and Supernaturalism and the poem Rabbi Yeshua.