Wincanton's focused community website, providing news and information including a full calendar
Headlines » Have Your Say
How Good Is Your Community?
Sunday 6 November 2011, 22:47
By John Smith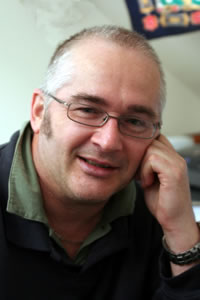 What is a community? Is community even relevant in this day and age? In this article I take a look at this sensitive subject. Could community be the answer to many of our day-to-day issues?
I guess that before we can answer this, we should try to define "community". Maybe in this modern day and age the tendency is to assume that a community is where you find a bunch of long-haired weird people who wear strange clothes, sheepskin jackets and glasses with brightly-coloured lenses.
So what is a community?
According to Roget's Thesaurus a community is defined as being:
"A society, area of people, association, body politic, centre, colony, commonality, commonwealth, company, district, general public, hamlet, locality, nation, neck of the woods, neighbourhood, people, populace, public, residents, society, state, stomping ground, territory, turf."
Isn't it typical of the English language to have so many differing descriptions of what a "community" is? Is a community even relevant in this day and age? Does it matter? I see these two questions as being very important to the day-to-day existence of our society. I was born north of the border in a small town called Lesmahagow. It was about the same size as Wincanton, a "community" surrounded by farms. I left Scotland at the age of 19 to find fame and fortune in Bristol. The fact that the South West had much better weather than the south of Scotland was an added bonus.
I was leaving my homeland to live in a foreign land. This was Great Britain, but everybody spoke a different language in England. I was told that the common language for all British citizens was English. But here I was in England and I couldn't understand what was being said. Worse than that, they couldn't understand me. I found it hard to make the transition from living and working in Scotland, to living and working in England. The language was different, the attitude was different. Almost everything was different.
After six years in Bristol, and picking up a lovely wife, I changed job and ended up working in Sherborne, but the only place I could afford a house was Wincanton. The rest is history. Thirty-five years down the road, and absolutely nothing has changed. People still can't understand me. However I'm amazed at the growing number of fellow Scots who live in this neck of the woods. You could say that there is a Scottish community in Wincanton. In recent years we have also seen the arrival of a Polish community, a Portuguese community, and we now see a growing community of Asian/Far Eastern folks taking up many roles in our community.
Looking at the above interpretations of the word community they seem to be varied and complex, and I believe that this is very true for Wincanton, and most other cities, towns, and villages. We talk about the community of Wincanton. That community is made up of multiple different sub-communities. We have business communities, residential communities, and social communities. The list goes on, almost endlessly. However I come back full circle to the title of this article:
How good is your community?
Your community is, and can only ever be as good and as strong, as the effort that the people in that community put into it.
Let me ask you a harder question (but you might not like your own answers):
What are YOU doing for your community?
I live in Wincanton, but am I part of the community just because I live there?
What do I do to enhance the community in which I live?
What can I do to be part of the real community?
What talents do I have that are any good for the community?
What am I prepared to do for the benefit of my community?
I challenge you to survey your community and discover what happens there. Discover all the multiple sub-communities where you live. I chose to get involved with our business community and work with "Wincanton Businesses Together" to promote it. I also enjoy being part of Wincanton Film Society, having great evenings out watching great movies. I have the honour of being a deacon in the Baptist Church.
We have a great community centre in "The Balsam Centre", where lots of people work very hard to help the people of our community. A small group of people got together to produce Wincanton Window. In the Window the people of this community have the ideal focal point to find out all that is happening in and around Wincanton. It doesn't matter which part of our community you belong to.
Look again at your community. Look at what it has. Get involved. Look at what it doesn't have. Help to make it happen. Don't be content to be a user. There are too many users and not enough movers.
Look at your village or town High Street. This is a very important community. They are there to serve your community. Support them or lose them. Our High Street traders are an easy target when organisations are looking for sponsorship for charities and events. After all that's a good thing to do. But after the event, after the sponsorship, do you then sponsor that business? Do you support them by buying what they supply? Community is, or should be a very important part of our lives. So how good is your community?
That all depends on what you put into your community. Not your friend. Not your neighbour. What do "you!" put into your community?
I told you that you might not like the answer.