Wincanton's focused community website, providing news and information including a full calendar
Headlines » Wincanton Window
Free Drop-In Help for Local Writers
Tuesday 28 February 2012, 12:57
By John Baxter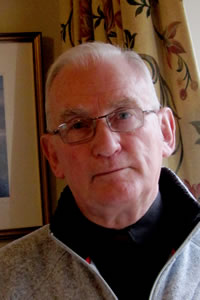 Would you like to have a go at writing and commenting on the Wincanton Window but feel you need some help to get started?
Have you got opinions? Have you got interests you would like to share with others? Have you imagined writing or commenting on what's going on locally, but get cold feet - or is it a frozen wrist when it comes to putting pen to paper?
Well here is your chance to try your hand at a little local journalism. After two years as editor of the Wincanton Window I want to share what I've learnt. What is more I have lots of suggestions on what you could write about. We need more local writers.
All you need do is turn up at the Balsam Centre at 1.30 pm on a Wednesday as listed in the Wincanton Window Diary and we can have a cup of coffee (or tea) and discuss your interests, or you might bring something you have written and we can go over it together.
My experience is that once you have had a go and seen your words on the website, you will feel much more self-confident about doing it again, so do turn up and try your hand.
What if Wednesdays at 1.30pm is an impossible time for you, but you would still like to have a go? All you need do is give me a call (01963 34537) or speak to Lynn Ward or Sarah Dixon at the Balsam Centre (01963 31842) or leave an email and we can arrange another time. I look forward to meeting you.
John Baxter