Wincanton's focused community website, providing news and information including a full calendar
Headlines » Have Your Say
Christmas - The Other Side of the Festivities
Friday 9 December 2011, 15:20
By John Smith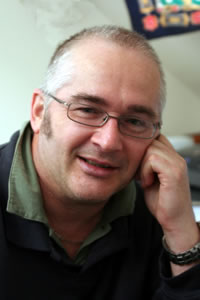 I guess that this Christmas time is one of those old pagan festivals hijacked by the church to celebrate the birth of Jesus. As near as I can get it He was probably born in October sometime. But that isn't important. The important part is what He stood for and taught. In most, if not all of life's situations there tends to be two sides to everything. There always seems to be the good side and the dark side. We see drugs that are valuable and important for healing in medicine. We then see the dark side when those same drugs are used and abused on our streets leading to a frightening drug addiction problem in our nation.
Even Christmas isn't immune to this. As chairman of WBT, with my team, our job is to promote and encourage our local businesses and bring about a healthy commercial climate in our community. That said, the dark side of Christmas can be the growing number of people who go out there into the streets and blatantly buy more than they can afford, so that they and their families can have as good a Christmas as everyone else. Yes, they may have a great Christmas, but it's only after Christmas that the reality comes home to roost. What about the bills that can't be paid? Rent, electricity, gas, and the list goes on.
I believe that everyone deserves to have a great Christmas. But I also believe that to have a great Christmas doesn't depend on the giving or receiving of lavish gifts. Christmas is all about family and friends. It's all about the relationship between people all over this world. And it's all based around the teachings of that small child whose birth we are supposed to be celebrating at this time each year. So this Christmas I encourage you all to re-think what Xmas is all about. Maybe we do need to replace X (being an unknown) with "Christ" of whom much is known.
On behalf of the WBT I wish you all a wonderful Christmas and a great New Year.
John Smith