Wincanton's focused community website, providing news and information including a full calendar
Headlines » Have Your Say
HM Customs and Revenue, or Con Artists? Beat The Scams
Monday 14 May 2012, 13:36
By John Smith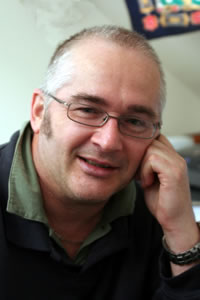 Have you received an email from HM Revenue and Customs recently telling you that they owe you £1578.25? I did. As usual, all is not quite what it seems.
So what did you do with the email? I deleted it. Yes, that's right I deleted it. I gave away £1578.25. What an idiot I can hear you say. OK there may be some truth in it (me being an idiot I mean), but let's be fair. Do you really believe that HMRC is clever enough to write (never mind send) an email?
OK so you think that there may be a possibility that this mail could be authentic? Right, how do we prove it?
WE DO NOT OPEN THAT ATTACHMENT THAT CAME WITH THE E-MAIL!
Look it up on Google if necessary, or look at your last or current tax return for the actual HMRC telephone number. Use that number (their real number) and ring them up. Speak to them, give them your tax reference and ask them if they sent you an email to advise you about your overpayment.
If they tell you that this email is genuine and you are owed £1578.25, the very first thing you must do is:
Contact me at so that I can contact them and get my money too. If I am right and the mail is a scam, all you need to do is DELETE IT!
Whatever you do, do not under any circumstances save or open that zipped attachment. If you do you may well find that you are paying them £1578.25, or much more. I believe that this is a very plausible looking mail, but a very definite SCAM.
Become a Scambuster
It's so frustrating, when in such a modern world; we still have to be concerned about "Scams". I've written about scams before. However I have now been sent a booklet that may help us all, and this booklet is available free of charge if you just ask for it.
Trading Standards Service
Somerset Trading Standards Service
County Hall
Taunton
Somerset
TA1 4DY
Tel: 01823 357261
E-mail:
If you make contact they will send you a booklet with some decent advice and including stickers for your front door window stressing "No Doorstep Traders". You will get enough information to help you to be a little wiser to today's modern scams.
Those modern miserable scammers (hope that's a word) are well versed in using modern technology, so it's important that we do our best to make life for them as hard and as uncomfortable as possible. It doesn't matter if you are a business or a private individual because all of us are targets.
So use the above details and get your FREE Scambuster Booklet today.
John Smith
Chairman, Wincanton Businesses Together