Wincanton's focused community website, providing news and information including a full calendar
Headlines » Have Your Say
Are You Paying Too Much For Your Phone Calls?
Saturday 3 March 2012, 16:25
By John Smith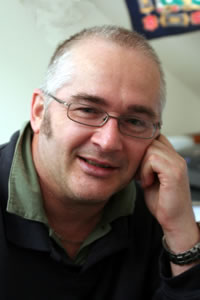 Don't you just like it when you ring up a company and end up being spoken to by a well-spoken virtual receptionist? This computer-generated terrorist then proceeds to tell you all your options, which, in the end mean absolutely nothing to you. I even got to the stage where I would deliberately press the wrong button so that it interrupted terror-fiend and got me through to a real human being. At least from there I was able to be transferred to the right department. I was able to sort out my question and hang up successfully.
This might all sound daft, but it did, and does happen millions of times a day all over this country. Yes, you may possibly get your problem sorted, but to get to that point you end up not feeling very satisfied, but more like you've just been in a World War Three battle with the unseen enemy. It's amazing to think that these automated answering methods are very specifically designed just for you. Not in all cases, but in many they are designed to keep you hanging on, especially if you are paying for the call.
Phone calls used to be easy to understand. We recognised all the styles of numbers. But now, phone numbers are big business, and they all have to make their crust too. So we are now engaged in a modern type of warfare. Beat the dodgy phone number, or you will pay for it. If you're like me it gets on my nerves when you are in a long queue and you daren't hang up or you will have to go through it again.
All normal landlines started with 01, and then we had special business numbers starting with 0800 because those businesses wanted to make it easy for you. They were willing to pay for your call to them. I like businesses like that. We then saw 0845 numbers ensuring that wherever you call from in the UK you only pay a local call. 0870 numbers were national and expensive to be paying for.
For a while now we have seen the growth of 0844 numbers and many businesses transferrin g to them. These numbers are the enemy because when you dial them you pay for the call. But over and above that the company you are calling is most likely getting a slice of the payment you make for that call. So the longer you stay on the line the more money that company makes out of your pocket. Now isn't that nasty?
However, help is at hand. For those of you who don't know there is a handy (very handy) website where you can avoid many of those expensive calls. Visit: www.saynoto0870.com, and type in the nasty phone number and/or the name of the company, click the magic button... and if anyone has logged the real landline number it will be displayed for you.
Now you can ring that company and keep the cost of the call in your pocket. Don't forget that most phone service companies offer good rates these days. Even the cheaper rates allow free evening and weekend calls. Remember that many companies who want your business have call centres open till late. Try and make the calls in the evening. If you can pay a little more your phone service may allow you "Anytime Calls" so that you can ring friends, family and businesses free of charge 24 hours a day.
So there are ways to fight back and keep your bank balance a little healthier. Maybe you know of other helpful money saving services that would benefit us all. Contact me with the details and we can make them known: .