Your source for Wincanton's latest news, views and information, covering Wincanton and surrounding towns and villages
Headlines » Neighbourhood
Refurbished Red Cross Renamed After David Sharp
Wednesday 8 December 2010
By John Baxter
Fortified by wine, fruit juice and mince pies and serenaded by the Wincanton Silver Band playing Christmas Carols, a good number of local people, councillors and members of David Sharp's family met at the former Red Cross centre to celebrate the renaming of the building in his memory.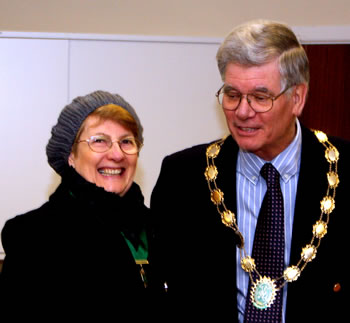 David Sharp was for many years an extremely active member of the Wincanton branch of the Red Cross for which he was awarded an MBE. This we learnt from the mayor, Richard D'Arcy, seen here with his wife Gill.
In his address he explained that the land on which the centre is built belongs to the Town Council, but was leased to the Red Cross so they could build a centre which was completed in 1992. More recently the Red Cross decided to reduce their overheads and so, Richard said, "After much discussion and negotiation our Town Council agreed to purchase it from the Red Cross to enable it to be used as a community centre and maintain use by its current tenants. This valuable asset has recently received a facelift by way of decoration, fire regulation requirements and intruder alarm."
He then went on to say, "The next stage was to decide upon a name for the newly acquired centre, yet maintain a link with its former owner. Having put on our thinking caps it was agreed to rename it The David Sharp Centre. Not only does it maintain a link, but also recognises and acknowledges the many years of work and dedication David freely gave. I am sure David's family are justifiably proud."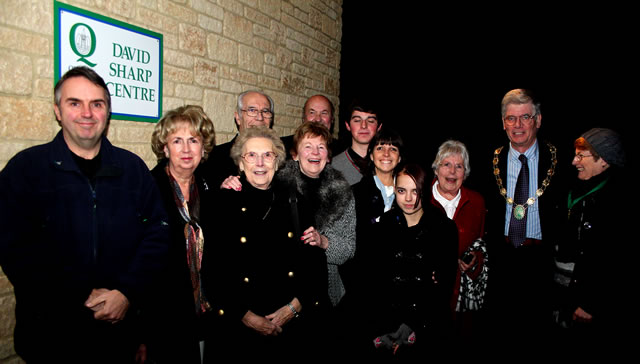 Clearly David's family were "justifiably proud" and his four sisters, Mrs Brenda Markey, Mrs Megan Walker, Mrs Barbara Hannam and Mrs Jean Munday and his brother Jeffrey Sharp all came, together with members of their families.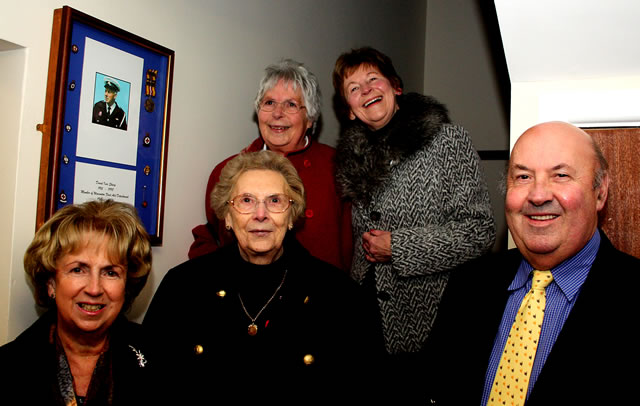 Here we see the four sisters and Jeffrey Sharp, who was particularly glad to be present as he normally lives in Jakarta, Indonesia. A former Wincanton Primary and King Arthur's student he is about to retire after a career managing large poultry businesses in Thailand, Indonesia and Japan. Who says Wincantonians are predictable or lack initiative?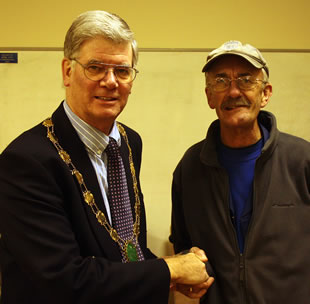 This was also a good opportunity for Richard D'Arcy to thank Brian Nash who, along with others, has been involved in setting up the Christmas Tree and its lights for the past nineteen years.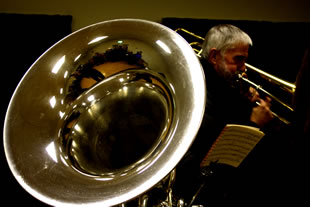 The Silver Band were at their harmonious best making it all a really memorable evening.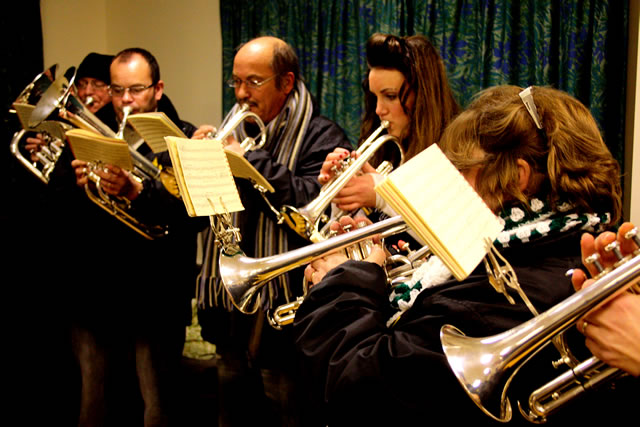 Article and photos by John Baxter