Your source for Wincanton's latest news, views and information, covering Wincanton and surrounding towns and villages
Headlines » Schools/Children » Our Lady of Mt Carmel
Sat 12 May '18, 21:14
By Sarah Isaacs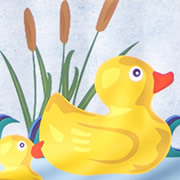 An afternoon of fun for all the family, to raise funds for the school. There'll be a BBQ, a large bouncy castle, dancing and even a licensed bar! Read on for more details, and a video of the 2014 event as a taster.
Fri 12 May '17, 09:02
By Karen Williams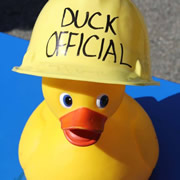 The annual Wincanton Duck Race makes a welcome return for 2017 following a year off. It takes up its position next to the River Cale and the new play area in Wincanton's Cale Park. The fun begins at 1pm and will finish at 4pm. Come along for a family day out. The weather looks favourable, even for ducks!
Thu 14 May '15, 12:46
By Our Lady's PTFA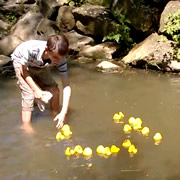 Join Our Lady's PTFA for a fun-packed afternoon on Sunday 17th May at Wincanton Recreation Ground from 12.00 until 3.00pm. The main event is our duck race, but there's plenty of other entertainment going on.
Mon 9 Jun '14, 15:54
By Mandy Cochrane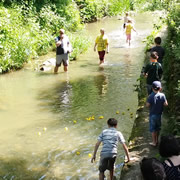 A wonderful sunny afternoon brought out droves of Wincanton families to enjoy the Duck Races at the Recreation Ground on Sunday 18th May, an annual fundraising event organised by the PTFA of Our Lady of Mount Carmel Primary School.
Mon 20 May '13, 11:18
By Mandy Cochrane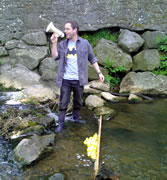 Our Lady of Mount Carmel Primary School organised an entertaining afternoon of Duck Racing at Wincanton Recreation Ground on Sunday 19th May, drawing happy family crowds to a revived annual event to raise money for the school's PTFA.
Mon 24 Oct '11, 15:42
By Brian Matthews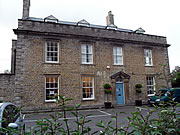 For the last year, Our Lady of Mount Carmel Primary School has been quietly working towards the provision of a new pre-school. Now they seek the views of potential users to help bring the dream closer to reality.
Tue 7 Dec '10, 10:57
By Maria Osborne
Children from Years 3 and 4 at Our Lady of Mount Carmel Primary School in Wincanton recently visited their local Morrison's store to learn about healthy eating and to be given a guided tour around the bakery.
Fri 16 Jul '10, 14:04
By Mandy Cochrane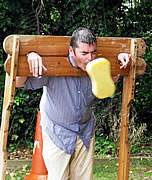 Our Lady of Mount Carmel Primary School enjoyed good support for their annual Summer Fete and raised funds for the PTFA with stalls and entertainment.
Thu 6 May '10, 13:12
By Mandy Cochrane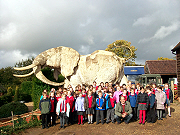 It's been a busy school year so far for pupils at Our Lady of Mount Carmel RC Primary School. Enjoy their gallery of photos and find out about the school's successful breakfast club.
Sat 28 Nov '09, 21:54
By Maria Osborne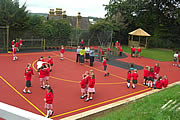 Parent Maria Osborne describes with enthusiasm her children's primary school.
Fri 27 Nov '09, 17:08
By Jerome McCormack
Jerome McCorMack introduces Wincanton's Voluntary Aided Roman Catholic Primary School
Showing 1 - 11 of 11 Articles