Your source for Wincanton's latest news, views and information, covering Wincanton and surrounding towns and villages
Headlines » Arts/Entertainment » Local Artists
Sat 24 Aug '13, 16:52
By John Baxter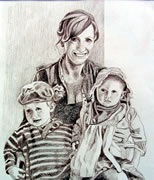 Lilies, Ladies and Landscapes is the title of John Baxter's exhibition of images in Divine Wines which can be seen all through September.
Fri 14 Jun '13, 17:36
By John Smith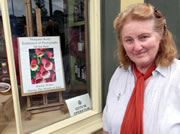 I believe that Wincanton has many treasures that help to make up the character of the town. Margaret Kelly is definitely one of them.
Wed 1 May '13, 11:15
By Fiona Abbey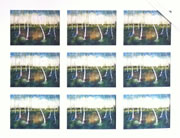 Artist Fiona Gordon-Abbey and husband Alastair MacAndrew have combined creative talents to produce something different for this, Fiona's ninth exhibition at First-View Gallery, Stourhead.
Mon 24 Dec '12, 00:52
By Margaret Miller and John Baxter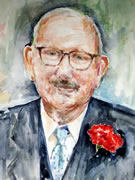 Professional Artist and Designer Margaret Miller has an exhibition of her work currently in Divine Wines, Wincanton High Street. As well as examples of her portraits and views of Wincanton landmarks, she has a delightful selection of cards.
Wed 12 Sep '12, 10:50
By Julie Jenkins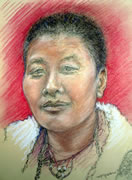 Distant Horizons is an exhibition of vibrant gouache and pastel paintings, inspired by my recent journey to Bhutan, which takes place at my home in Wincanton for Somerset Art Weeks, between 15th and 30th September 2012.
Fri 31 Aug '12, 13:33
By John Baxter
Following the example of a string of other artists, John Baxter is mounting an exhibition of his work in Divine Wines during September. He will be showing drawings, paintings, photographs, digital images and cards.
Mon 14 Feb '11, 15:09
By John Baxter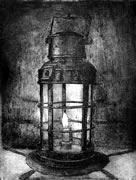 Etching explained with reference to the work of Professor Will Vaughan.
Fri 4 Feb '11, 10:20
By Zac Greening and John Baxter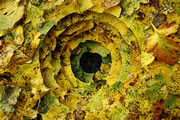 Based in Wincanton but much travelled and widely exhibited, artist Zac Greening shares with the Window some of his works and his thinking and practice as a professional artist.
Thu 22 Jul '10, 14:52
By Zac Greening
Artist Zac Greening, who organised last year's Windows of Wincanton art show that brought original art works into the town's shop windows, talks about living here and his work.
Showing 1 - 9 of 9 Articles