Your source for Wincanton's latest news, views and information, covering Wincanton and surrounding towns and villages
Headlines » Health & Fitness
Earn an Extra Income as a Herbalife Distributor
Tuesday 15 May 2012
By Louise Blackburn
Would you like to work from home to earn an additional income?
My names Louise and I am an Independent Herbalife Distributor working in The Wellness Industry, providing nutritional products for Weight Management, Sports Nutrition, Energy and Skin Care. I support all my clients on a one-to-one basis, providing follow up advice to achieve wellness goals by using Herbalife products.
I started taking Herbalife in November 2008.

I lost two stones in a short space of time and have maintained the same weight for the past three years.

I took a Herbalife shake for breakfast and lunch and had a healthy meal in the evening. I also took one vitamin tablet three times per day and drank plenty of water.

I have loads more energy and confidence and sleep better at night.

I absolutely love these products and feel they have changed my life.

I now run a successful Herbalife business working from home helping others to achieve their health goals.
Herbalife is a leading Health and Nutrition Company established in 1980, successfully operating in 83 countries worldwide. It's listed on the New York Stock Exchange and has an annual turnover of around $5 billion.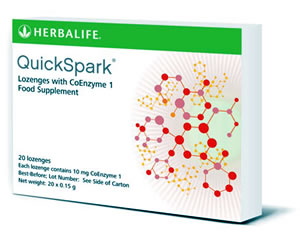 They are the Nutritional Sponsors for Leo Messi's team FC Barcelona and for David Beckham's team LA Galaxy. Herbalife provide intelligent nutrition for smart people who want to stay in shape, look younger, feel better, have more energy and live longer.
The latest product launched is a brand new range for the 24-hour athlete - Herbalife24, providing complete nutritional support before, during and after workouts. Also recently launched is a brand new energy product called QuickSpark - natural energy at a cellular level providing CoEnzyme 1 - natural energy for people needing to be mentally or physically sharp and stay ahead of the game!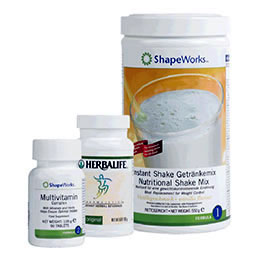 Herbalife offer a unique international business opportunity for people interested in health and nutrition, working from home to provide an additional part time or full time income.
Due to my ever expanding client base, I am looking for people who would like to work from home helping others to change their lives and earning an additional income from doing so. If you are interested and would like more information and a chat please call me on 01963 350 163 or text 'work from home' to 07786 063 063.
Please have a look at my photos so you can see the difference Herbalife has made to my life.