Your source for Wincanton's latest news, views and information, covering Wincanton and surrounding towns and villages
Headlines » Charity » Cancer Research
Thu 6 Jul '17, 16:03
By John Smith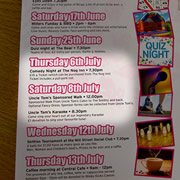 This week is another busy one for Winky Kicks Cancer. Tonight there's Comedy Kicks Cancer at The Nog Inn, and on Saturday the sponsored walk with a twist starts from Uncle Tom's Cabin at noon.
Fri 16 Jun '17, 23:57
By John Smith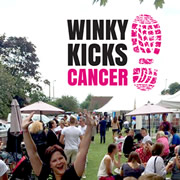 The Winky Kicks Cancer 2017 season began on Friday 9th June with an evening of Bingo in the Memorial Hall, and culminates on 5th August with a music festival at the Hunters Lodge, with plenty in between to suit all ages and tastes.
Tue 30 Jun '15, 14:01
By Kirsten Hearne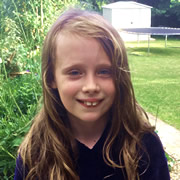 Ten year old Tempest will have her locks cut off next week to raise money for Winky Kicks Cancer. Her hair will then be donated to the Little Princess Trust to make wigs for children suffering hair loss through cancer treatment.
Fri 18 Jul '14, 13:16
By Dawn Harrison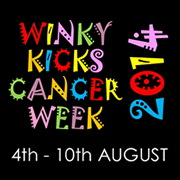 'Winky Kicks Cancer' Week is a week of fun activity in Wincanton, in a bid to raise £10,000 for Cancer Research UK. The whole of Wincanton has backed this campaign – holding events at many venues and pubs across the town.
Sun 18 Oct '09, 18:18
By Peter Mitchell
Cancer Research UK (commonly known as CRUK) is probably one of the best known charities, but to give a little bit of background it is best summed up by our vision statement: "Together we will beat cancer."
Showing 1 - 5 of 5 Articles